Sound Pathways'
Fun in The Sun

Campaign has launched
June 21 – July 15, 2022
Ahhh Summer! It's a beautiful time in the Pacific Northwest. A time for hiking, biking, swimming, and playing in the sunshine.
While we can all enjoy the sun, not every parent has the means to ensure that their children are protected from all that comes with summer play. Our families need sunscreen, swim goggles, life vests, swim floaties and other safety items.
By purchasing these essential warm weather items, you help the families we serve have a fun filled, carefree summer. A summer of memories that will warm young hearts deep into the rainy season.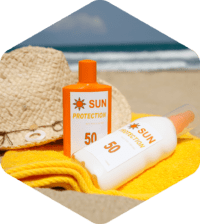 How You Can Help
Our Fun in the Sun campaign makes it easy to bring a little safe sunshine to our families. You can shop through Amazon, pick up items yourself or donate money directly to Sound Pathways.
We are looking for:
Baby & children's sunscreen
Baby & children's swim goggles
Shop Amazon
Our Amazon Wishlist is stocked with all the items every family needs to have a safe summer.
Shop Amazon Now
Shop Your Own Way
Prefer to shop on your own? Download our Fun in The Sun Wishlist here. Shop wherever you like and drop your items off at Sound Pathways.
Donate
Don't like to shop but have a heart to give? We've got you covered –donate directly below
Donate Here
Drop off Donations:
Maureen Hammer
c/o Sun Campaign
Sound Pathways
1721 Hewitt Ave Ste 200
Everett, WA 98201
Office Hours:
Monday – Friday
9:00 AM – 4:00 PM
Please direct any questions to info@soundpathways.org or 425-386-2622.
Sound Pathways, formerly Pacific Treatment Alternatives, provides evidence-based programs and services designed to meet people where they are – from a unique and proven emergency shelter program to comprehensive case manager support.
EIN number: 91-0851917